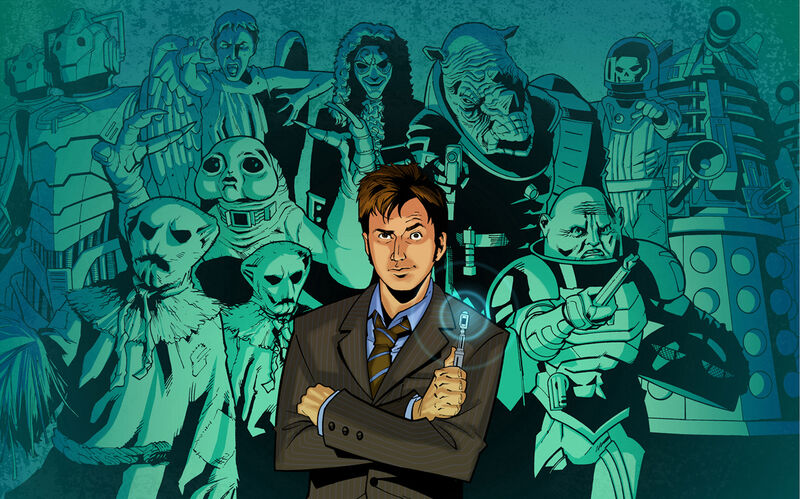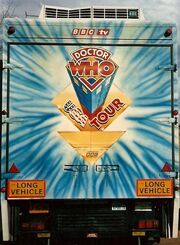 DOCTOR WHO USA TOUR Edit
HELLO! CLICK ON THIS LINK TO CHECK OUT THE GREATEST TOUR IN THE GALAXY!
♦THUMBNAILS & TEMPLATES work section Edit
LIST OF TEMPLATES: [2]
♦DVDs: US DW | US TW | US SJA | OTH
♦CDs: BBC, DOCUMENTARY, BBC 4th DR, TPSF, TORCHWOOD
MUSIC - CLASSIC SERIES SOUNDTRACKS, NEW SERIES SOUNDTRACKS, OTHER, TORCHWOOD
♦COMIC BOOKS: DOCTOR WHO - DELL,
MARVEL - (PREMIERE) (DOCTOR WHO) (OTHER MARVEL),
IDW CLASSICS - (S1) (GM) (S2) (S3) (7thDR) (S4),
IDW DW - (Agent Provocateur) (The Forgotten) (ONE-SHOTS) (ONGOING-V1) (ONGOING-V2) (A Fairytale Life) (Star Trek: The Next Generation / Doctor Who),
♦GRAPHIC NOVELS: DOCTOR WHO - MARVEL, OTHER MARVEL, VIRGIN, PANINI, IDW CLASSICS, IDW DW, IDW STAR TREK / DOCTOR WHO, BBC, OTHER | TORCHWOOD
♦DOCTOR WHO MAGAZINE: 1-70, 71-140, 141-210, 211-280, SP, SE
♦OTHER MAGAZINES: RADIO TIMES - COL | TV COMICS | MARVEL - IHP, COLLECTED COMICS, POSTER MAG | SFX - COL | VVORP VVORP! | INSIDER
♦BOOKS: DWF - TARNOV, BBCNSA, OTHBBC, OTHP | DWNF - TARNF, WHANF, VNF, BBCNF, TELNF, OTHNF | ACT, BIO, TWNOV, TWNF, GENREF
♦ANNUALS: DOCTOR WHO - OFFICIAL, REPRINTS, YEARBOOKS, STORYBOOKS, IDW, DALEK, OTHER | TORCHWOOD
DOCTOR WHO DVD COLLECTION (REGION 1-US) Edit
♦DVDs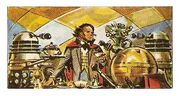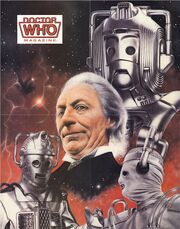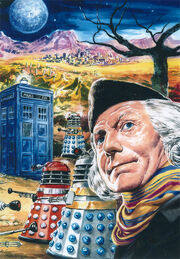 William Hartnell Edit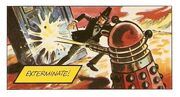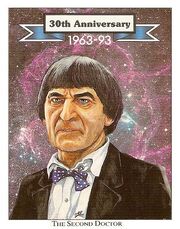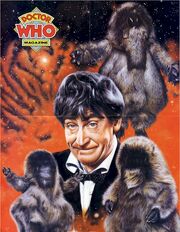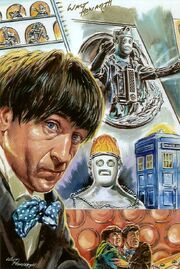 Patrick Troughton Edit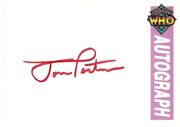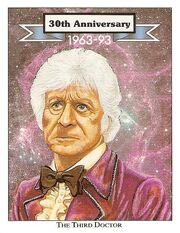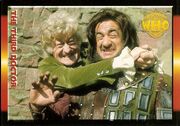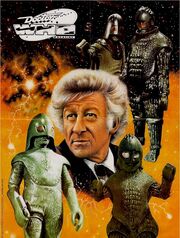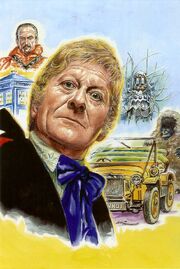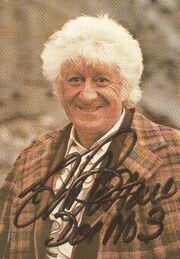 Jon Pertwee Edit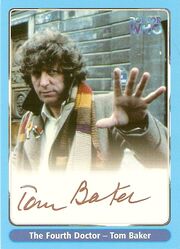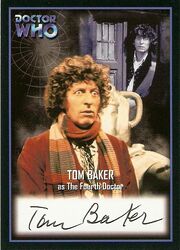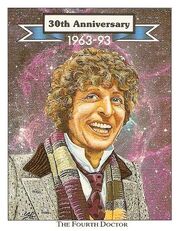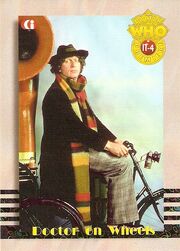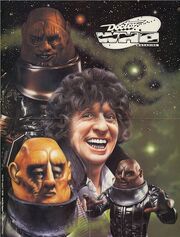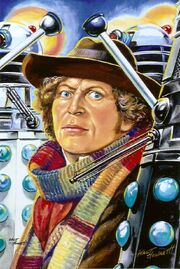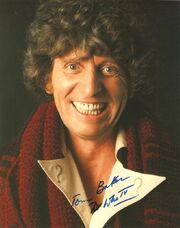 Tom Baker Edit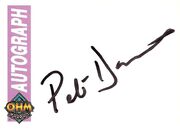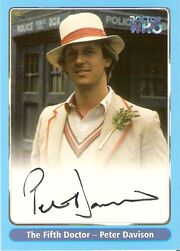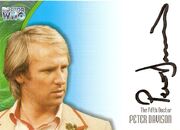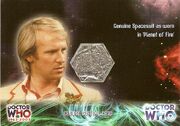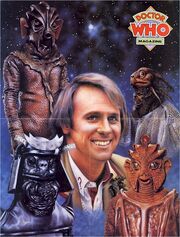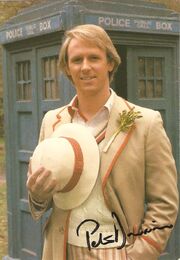 Peter Davison Edit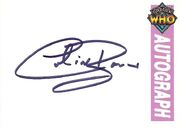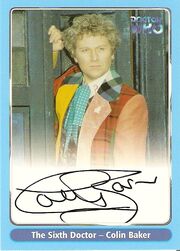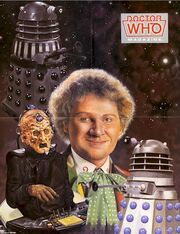 Colin Baker Edit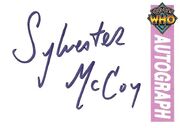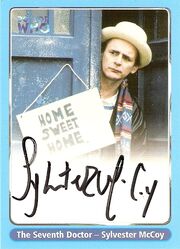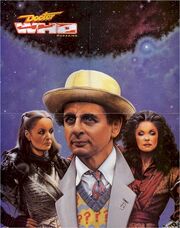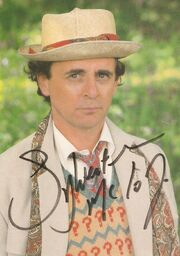 Sylvester McCoy Edit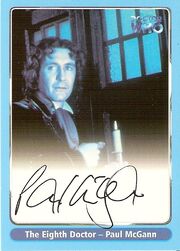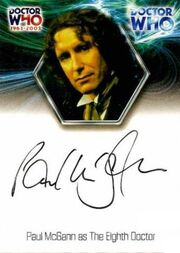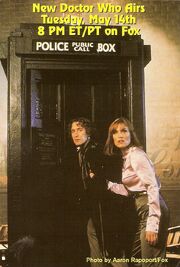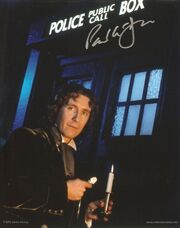 Paul McGann Edit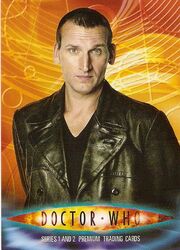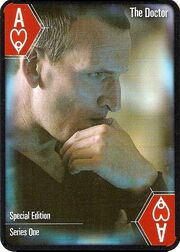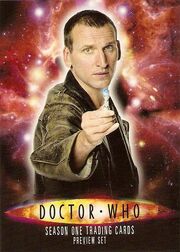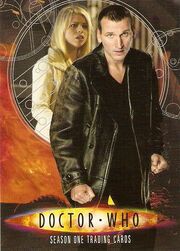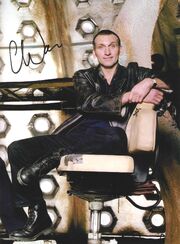 Christopher Eccleston Edit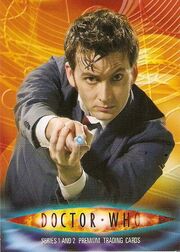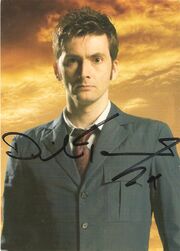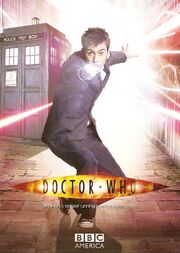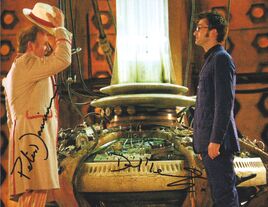 David TennantEdit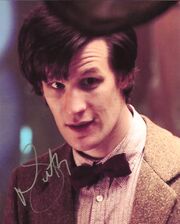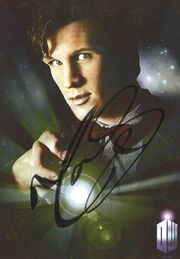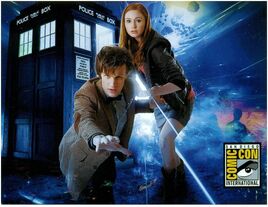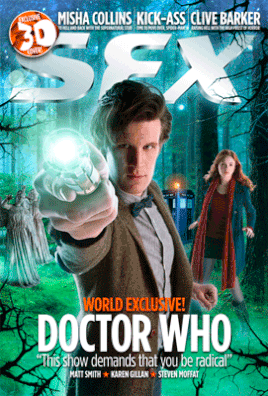 Matt Smith Edit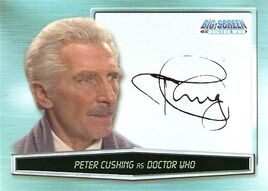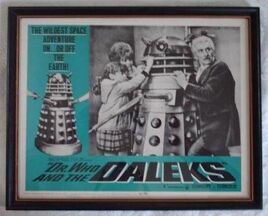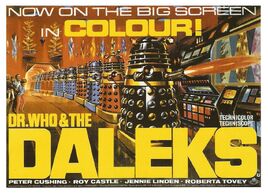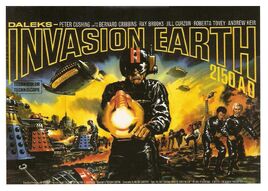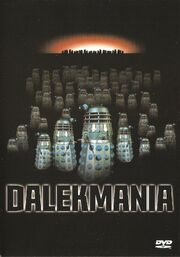 Peter Cushing Edit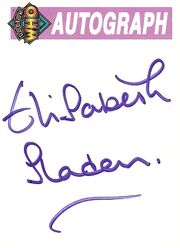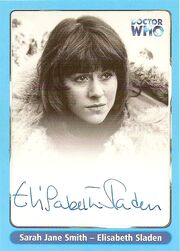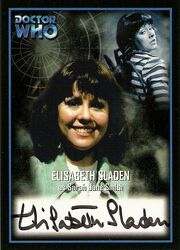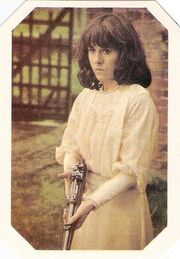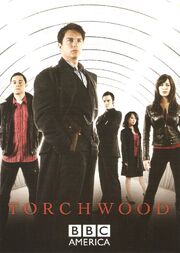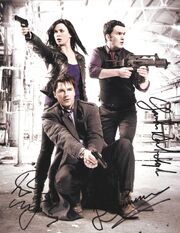 Related DVDsEdit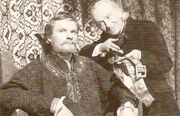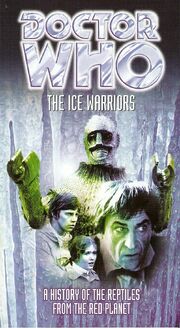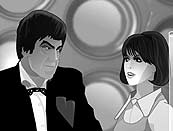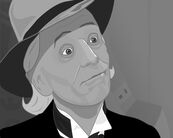 DOCTOR WHO VHS (NTSC-US)Edit
INCOMPLETE AND RESTORED STORIES:
WILLIAM HARTNELL:
PATRICK TROUGHTON:
JON PERTWEE:
THE DAEMONS, complete story now reconstructed and restored to color
TOM BAKER:
SHADA, story unfinished due to BBC strike, now linked with Tom Baker's narration
DOCUMENTARIES:
CHECKS, LIES AND VIDEOTAPE:
Excellent documentary on early episode fan collecting in the days before official Doctor Who videos and DVDs - Included on the Revenge of the Cybermen DVD
OTHER: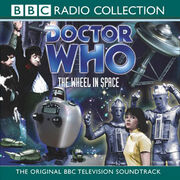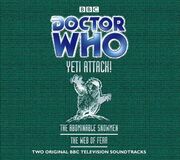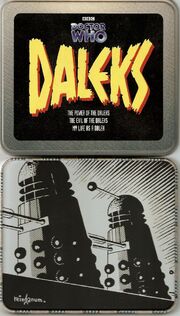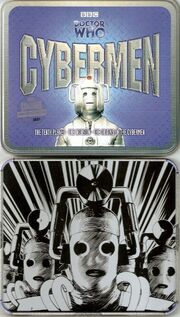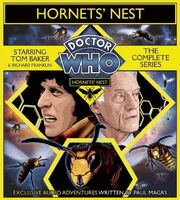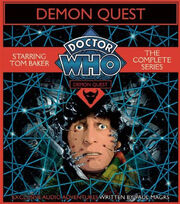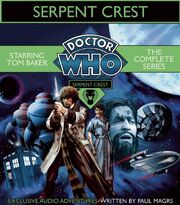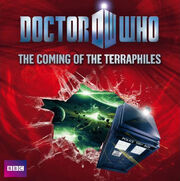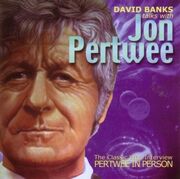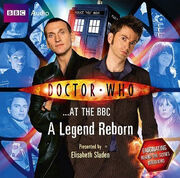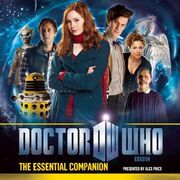 DOCTOR WHO CDs Edit
♦CDs
BBC Audio: Lost Stories
Edit
WILLIAM HARTNELL:
PATRICK TROUGHTON:
Other BBC AudioEdit
FOURTH DOCTOR CDs:
NOVEL READINGS:
DOCUMENTARY CDs:
Non-BBC Audio
Edit
10th PLANET & SILVER FIST AUDIO:

DOCTOR WHO MAGAZINE FREE CDs  (AND ONE FLEXI DISC)  167-279-300-313-326-337-351-367-380-393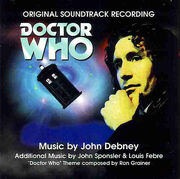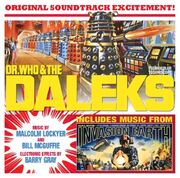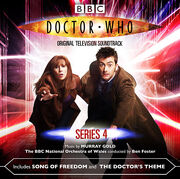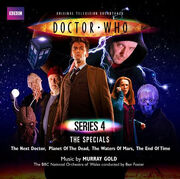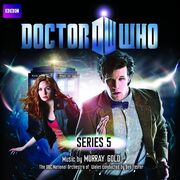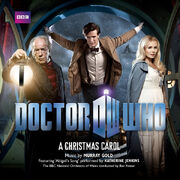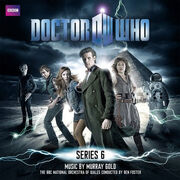 Doctor Who Music CDs Edit
NEW SERIES SOUNDTRACKS: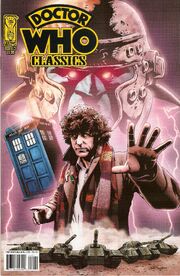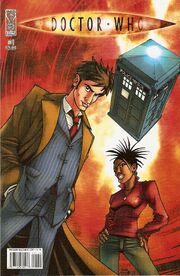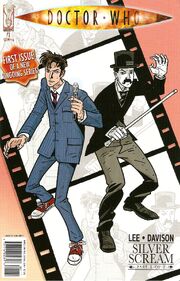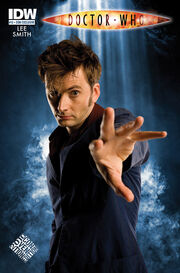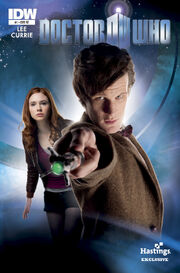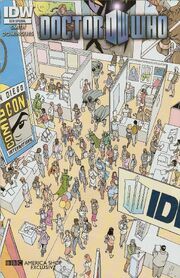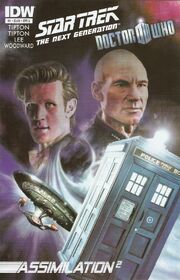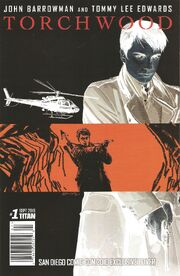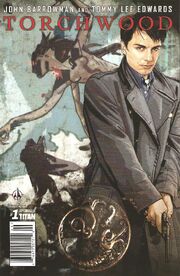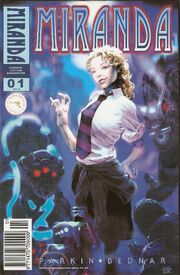 DOCTOR WHO COMIC BOOKS Edit
DELL MOVIE CLASSICS
MARVEL
DC
COMEUPPANCE

IDW CLASSICS SERIES

IDW NEW SERIES

IDW DOCTOR WHO 100-PAGE SPECTACULAR, 7/12

BLUEWATER
THE CAST OF DOCTOR WHO (#1- ),1/12-present, 1, biography

TITAN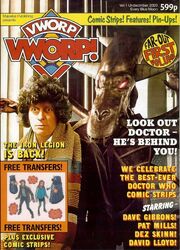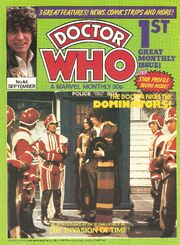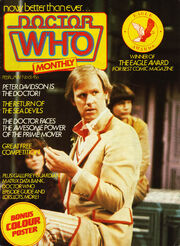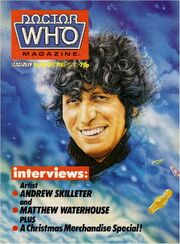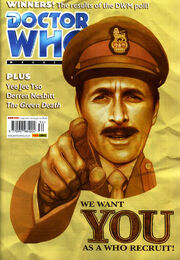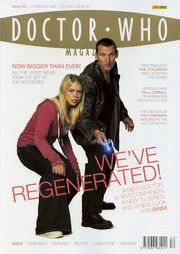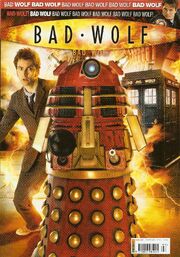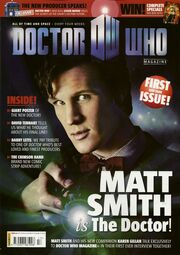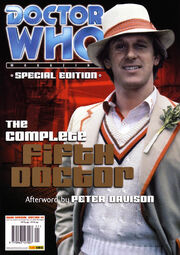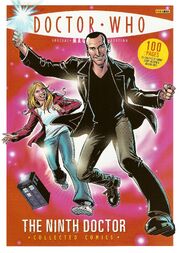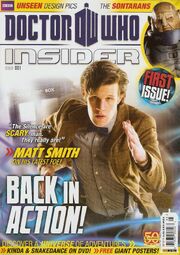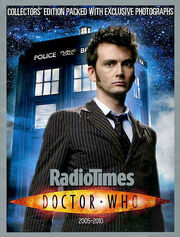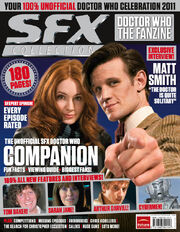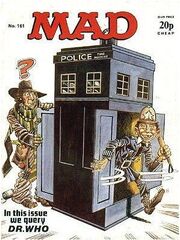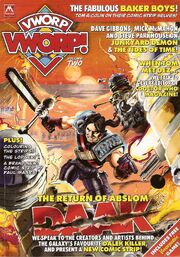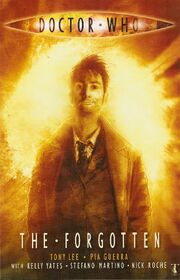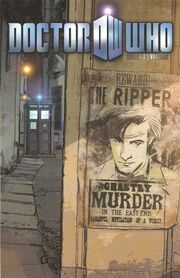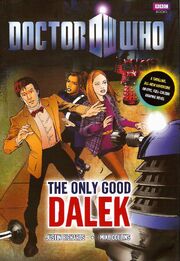 DOCTOR WHO MAGAZINE AND GRAPHIC NOVEL COLLECTION Edit
COMPLETE RUN INCLUDING ALL SPECIALS, 10/79-present
Published by Marvel, issues 1-285
Published by Panini, issues 286-present
Doctor Who Weekly, issues 1-43
Doctor Who: A Marvel Monthly, issues 44-60
Doctor Who Monthly, issues 61-84
Doctor Who Magazine, issues 85-present
♦DOCTOR WHO MAGAZINE SPECIALS: SS-Summer Special, WS-Winter Special, AS-Autumn Special, HS-Holiday Special
♦MARVEL GRAPHIC NOVELS: have ISBN
MARVEL DOCTOR WHO COMICS MAGAZINES: no ISBN
MARVEL ANNIVERSARY SPECIALS:
SOME FAVORITE DWM POSTERS: D-O-C-T-O-R
SOME FAVORITE DWM POSTCARDS: D-A-L-E-K
DWM COLLECTOR'S CARDS: 1-2-3-4-5-6
♦MARVEL YEARBOOKS: 1992-1993-1994-1995-1996
VIRGIN GRAPHIC NOVEL: THE MARK OF MANDRAGORA, Seventh Doctor, 10/93
♦PANINI STORYBOOKS: 2007-2008-2009-2010
♦IDW GRAPHIC NOVELS: See DOCTOR WHO COMIC BOOKS section
BBC BOOKS GRAPHIC NOVEL: THE ONLY GOOD DALEK, 11/10
BLUEWATER COMICS GRAPHIC NOVEL: THE CAST OF DOCTOR WHO, 1/12
TITAN GRAPHIC NOVEL: TORCHWOOD - RIFT WAR, 4/09
REFERENCE:
COMICS INTERNATIONAL, Numbers 196-199 - DOCTOR WHO COMICS OVERVIEW 1964-2006 (4-part series), May-June-August-September 2006
COMICS INTERNATIONAL, Number 204 - DOCTOR WHO: US-STYLE, October 2007
STRIPPED FOR ACTION: DOCTOR WHO COMIC STRIP RETROSPECTIVES ON DVD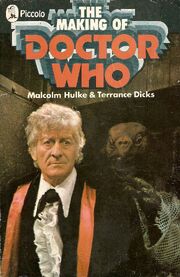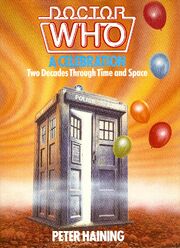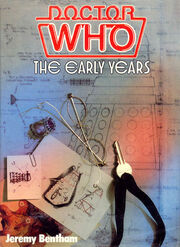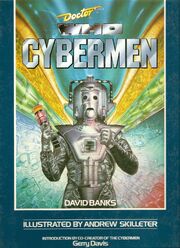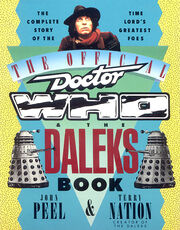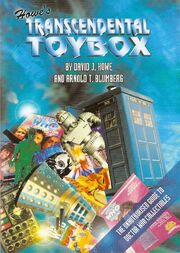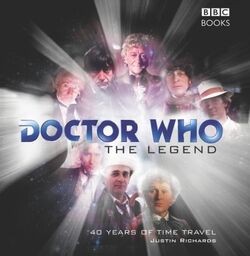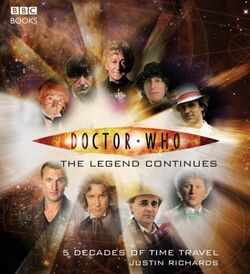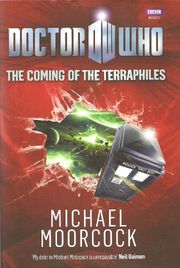 SOME FAVORITE DOCTOR WHO BOOKS Edit
Peter Haining:
David J. Howe:
TIMEFRAME: THE ILLUSTRATED HISTORY, Virgin 1993 hardcover
A BOOK OF MONSTERS, BBC Books 1997 hardcover
with Mark Stammers & Stephen James Walker:
THE SIXTIES, Virgin 1992 hardcover
THE SEVENTIES, Virgin 1994 hardcover
THE EIGHTIES, Virgin 1996 hardcover
with Mark Stammers: COMPANIONS, Virgin 1995 hardcover
with Arnold T. Blumberg:
HOWE'S TRANSCENDENTAL TOYBOX, Telos 2000 softcover
HOWE'S TRANSCENDENTAL TOYBOX: SECOND EDITION, Telos 2003 softcover
HOWE'S TRANSCENDENTAL TOYBOX: UPDATE NO. 1, Telos 2004 softcover
HOWE'S TRANSCENDENTAL TOYBOX: UPDATE NO. 2, Telos 2006 softcover
with Stephen James Walker: THE TELEVISION COMPANION, Telos 2003 softcover
GENERAL REFERENCE:
     Excellent reference book with an extensive 36-page Classic Doctor Who section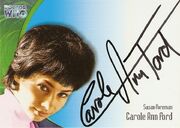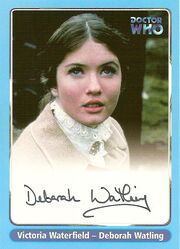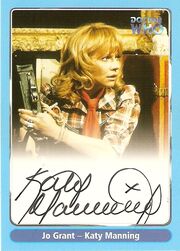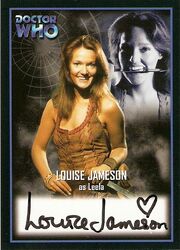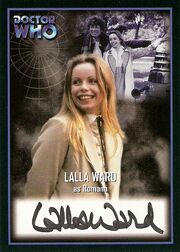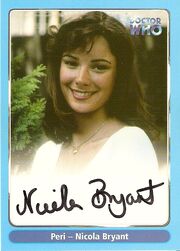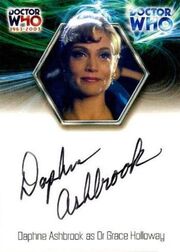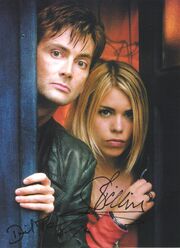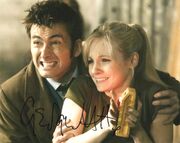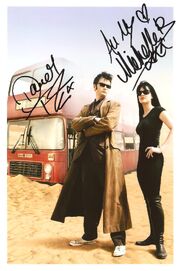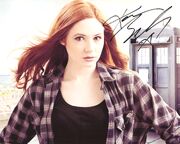 DOCTOR'S GIRLS Edit
CLICK ON THIS LINK AND CHECK OUT THIS WALLPAPER, IT'S GREAT!
ARTIST'S COMMENTS: Please don't re-distribute this on other sites, just share the link to this page around.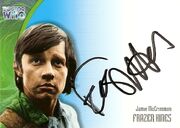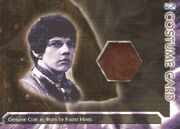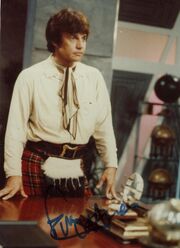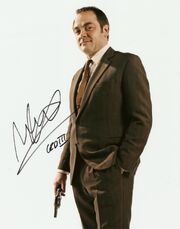 ... AND GUYS Edit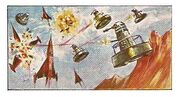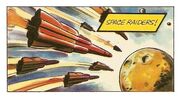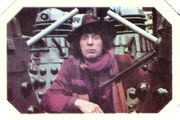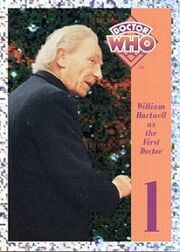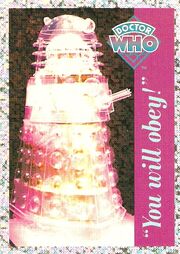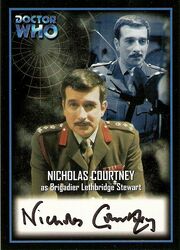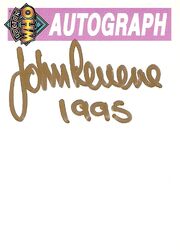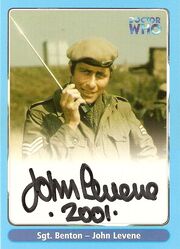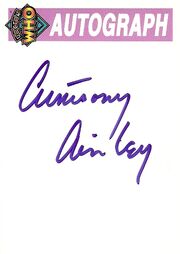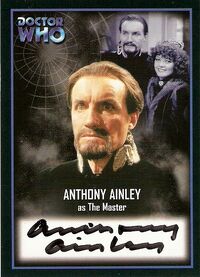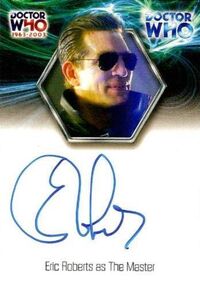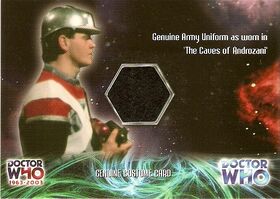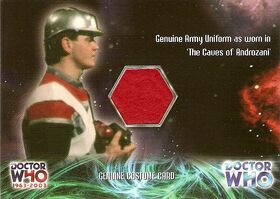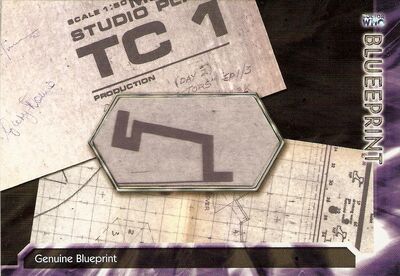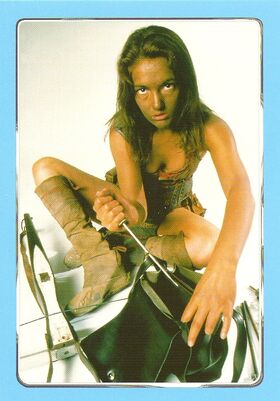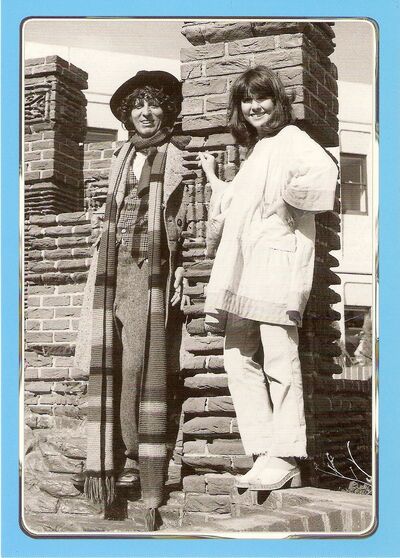 SPACE RAIDERS! Edit
DOCTOR WHO CARD SETS AND INSERTS:
1964 CADET SWEETS: DOCTOR WHO AND THE DALEKS, 50 card set, 1-2-3-4-5-6, Scans of this entire set (including text) are included on The Keys of Marinus DVD
1967 T. WALL & SONS: DR. WHO ADVENTURE, 36 card set, 1-2-3-4
1993 CCC Ltd: 30th Anniversary, promo cards & 20 card set
CORNERSTONE: Series 1-4 - promo & foil sets, autograph cards
STRICTLY INK: Series 1-3, 40th Anniversary, Trilogy, Big Screen Doctor Who & Big Screen Additions - promo, preview, foil & autograph cards
STRICTLY INK 40th Anniversary costume cards: CC1, CC2, CC3 black, CC3 red, CC3 silver
INKWORKS: New Series promo & preview cards
IB PRODUCTIONS, TARDIS Art Postcards: MAKES GREAT WALLPAPER!

PROMO POSTCARD FOR K9 TV SERIES: front-back

REFERENCE:
NON-SPORT UPDATE, Volume 20 - Number 2, April/May 2009 
     Non-Sport Spotlight: Steven Moffat interview, Price Guide Supplement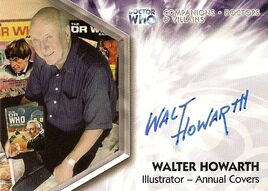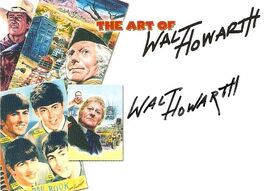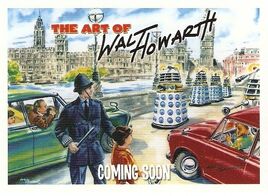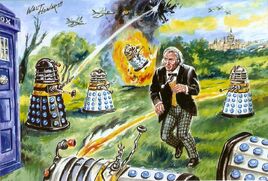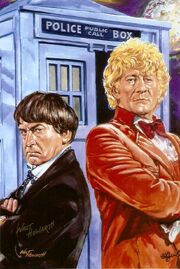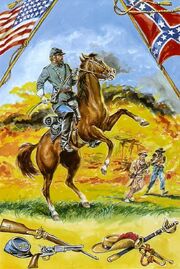 WALT HOWARTH ARTWORK CARDSEdit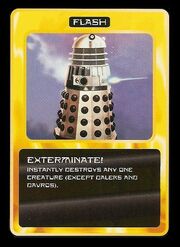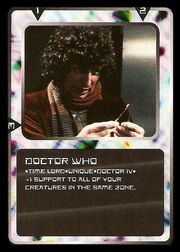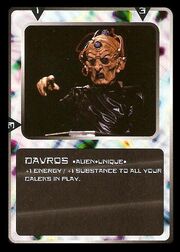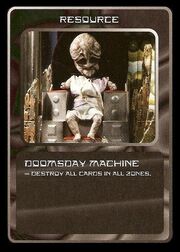 EXTERMINATE! Edit
EXTERMINATE! promo and the 3 ultra-rares from the 1996 Doctor Who CCG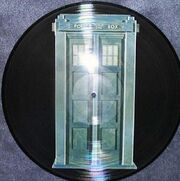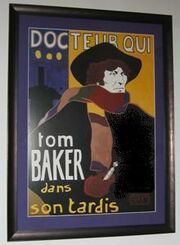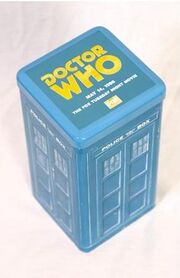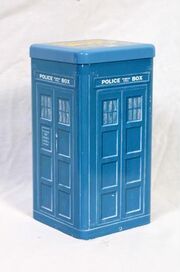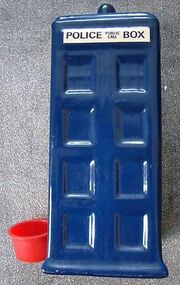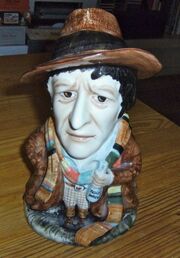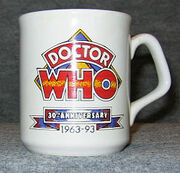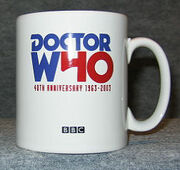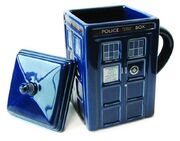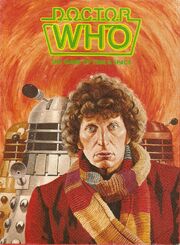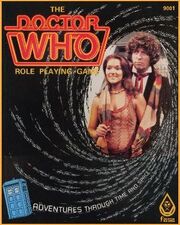 SOME INTERESTING STUFF Edit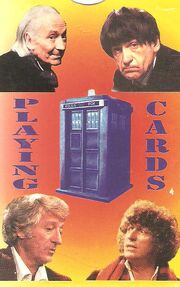 AN INTERESTING FACT Edit
The four Kings in a standard deck of playing cards represent four actual Kings:
FOLLOW THIS LINK TO A PARALLEL UNIVERSE! Edit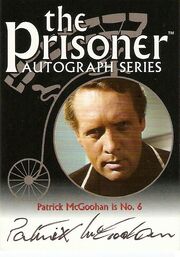 BE SEEING YOU... Edit
BONUS - the prisoner costume cards: